14 / 03 / 2023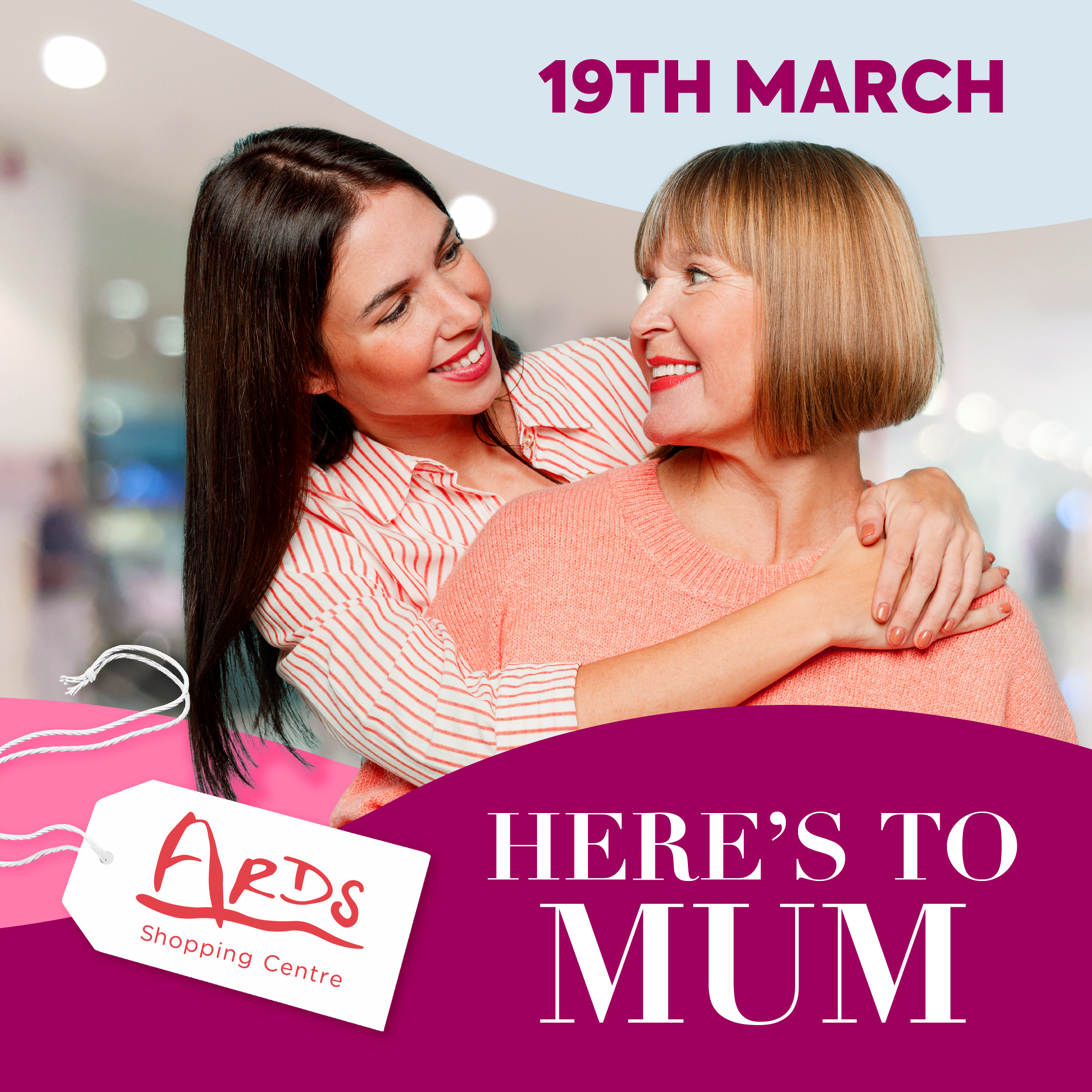 Here's to Mum!
Local shopper Harleigh had a great day shopping with her Auntie ahead of Mother's! Check out her top picks!
With Mother's Day right round the corner on the 19th of March, I visited Ards Shopping Centre to select my top picks of unique gifts for all the important women in my life. There are so many ideas for Nanas, Mums, Aunties and beyond! Tokens of appreciation, luxurious gifts and novelty keep sakes all at Ards Shopping Centre. Whatever your choice of gift, don't forget to pick up a thoughtful Mother's Day card from Card Factory, Asda or Poundland. I chose to take my Auntie and my daughter's God Mother for a shopping day to choose her present and my mum's present ahead of the big day! Why not treat your Mum this year to a girl's day out with complimentary parking and a chat over some lunch at Ards Shopping Centre. Here are some of our must have gifts below...
Plantila
Whether they have a natural talent for gardening or wish to take up a new hobby Plantila has many gifts to choose from. Some of my favourite options are the Terrarium bottles, decorative wreaths, and gift vouchers for the upcoming workshops. All women love nothing more than a bunch of flowers or plant to brighten up their home and you will find the perfect selection at Plantila.
Asda
Asda has such a wide variety of presents from cards, flowers, chocolates, pyjamas and keepsakes spread across the aisles in celebration of Mother's Day. The chart topping books and dine in meals are a great addition to your gift. What I love about visiting Asda is being able to pick up a wide range of gifts all under one roof at discount prices to suit all budgets. Shopping for my daughter to her Nana, I was able to pick up lots of her favourite brands in store.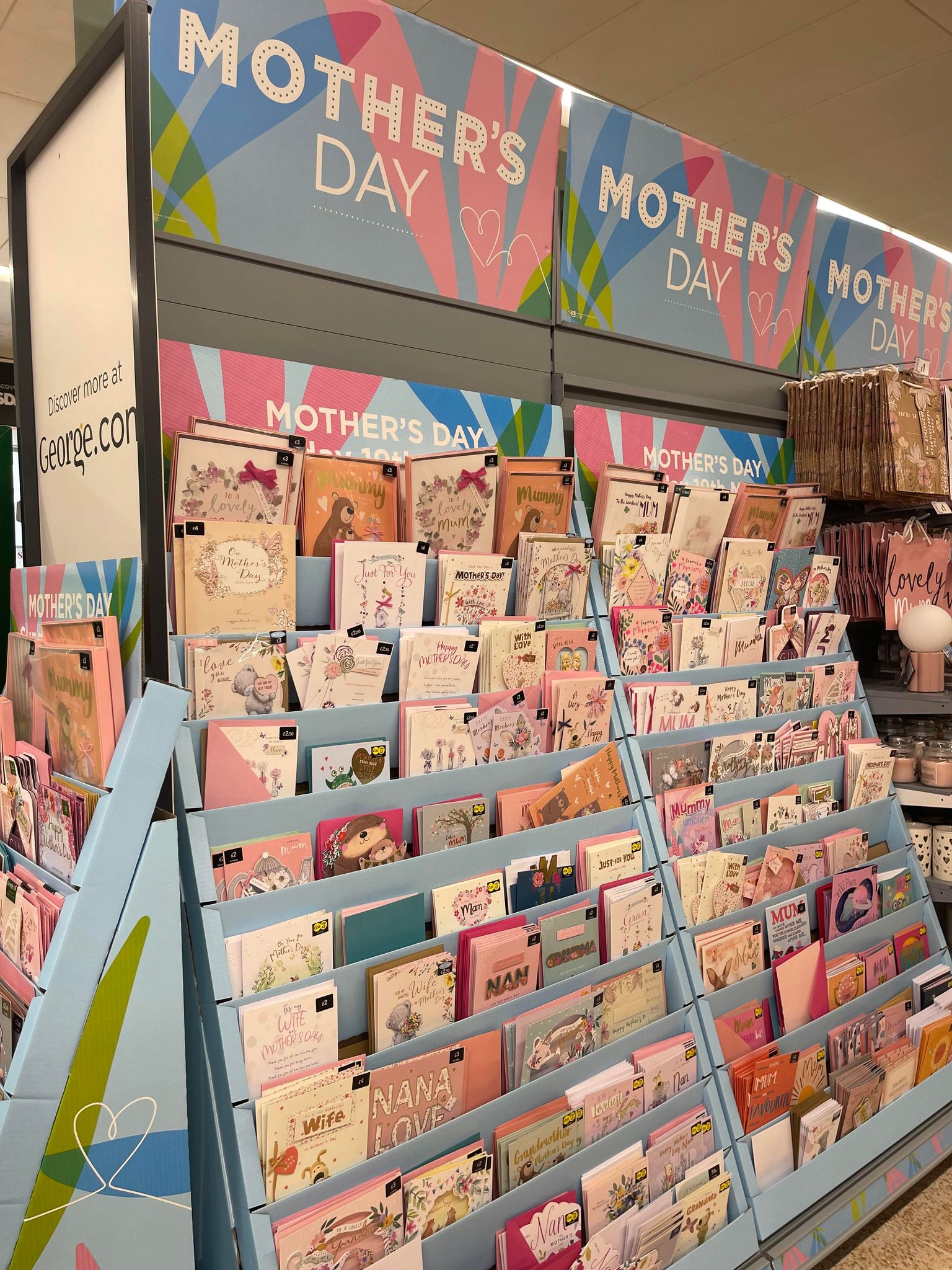 Primark
When it comes to Mother's day, there is nothing more fitting than a fresh pair of pyjamas. Selfcare is the best form of gift this year. You can pick up a bath bomb, slippers, or a dressing gown in seasonal prints for spring in bright colours. Why not run your Mum a bath and let her relax in style. I found matching co-ords in store in bright pastel colours and tweed prints which would make a stunning outfit for a meal out with the family this Mother's Day.
Superdrug
Spruce up their make up bag with 3 for 2 offers in store at Superdrug. This offer works across all brands with the ability to order and collect in any store for free. If you know their favourite brand this is the perfect way to stock up on all of their favourite pieces.
The Perfume Shop

I was blown away by the selection of pre-made hampers in The Perfume Shop. Speak with the team in store who can match up any fragrance palette or let you test out the new additions. For the one stop male shoppers (we see you) this is a gift guaranteed to delight this year. Made up of fragrances, chocolates, teddy bears and accessories all you need to go alongside is a card - done!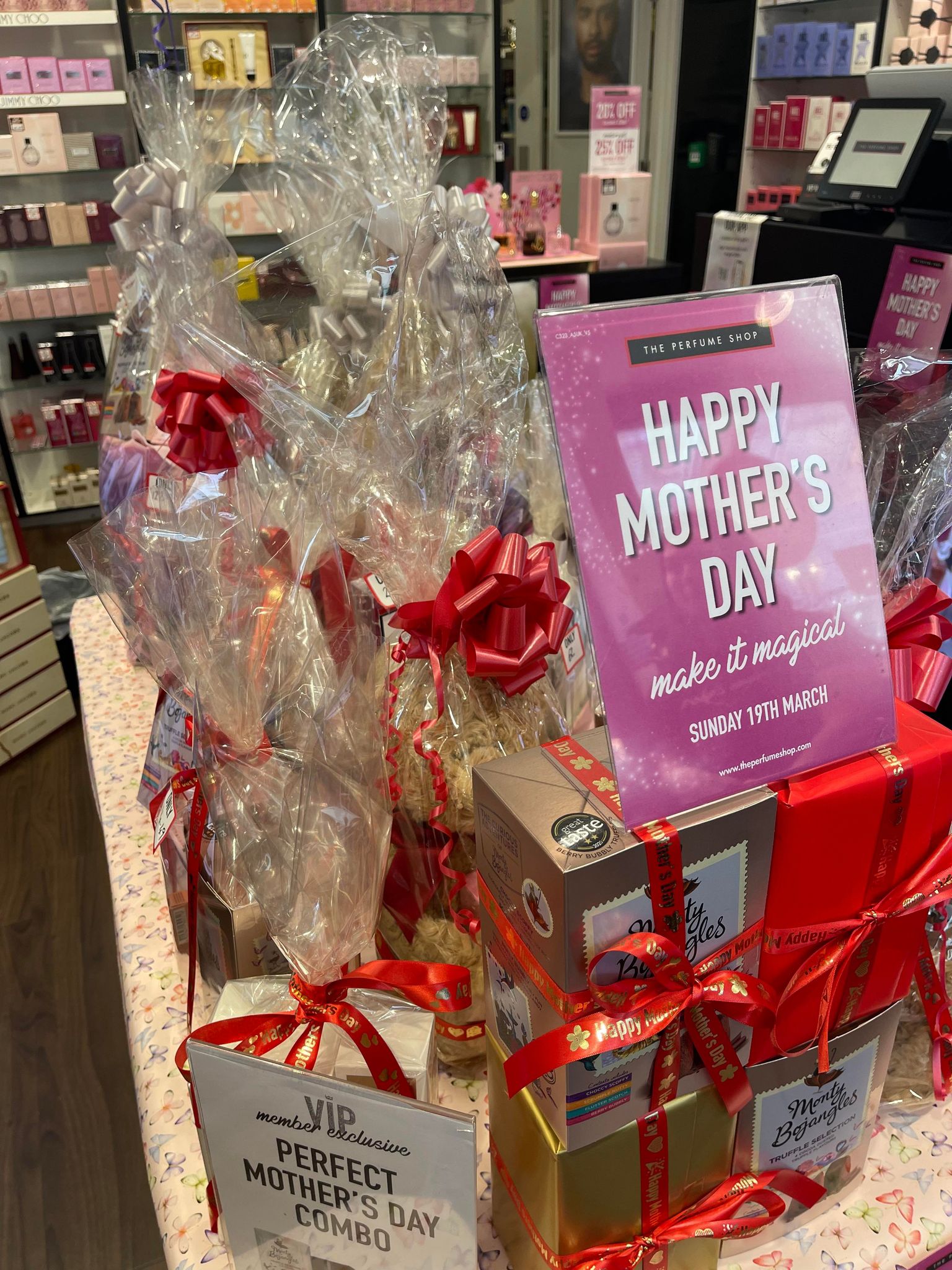 TK Maxx
In the art of treasure seeking this trip blew me away! My Auntie spotted her favourite brand Ralph Lauren's clutch bag hanging amongst some other big brand accessories. This bag was a fraction of the RRP and isnt it gorgeous! The current stock in TK Maxx relfects picnics with the family, sprucing up the garden for spring and your pending updated wardrobe. I was able to find a Le Creuset tea pot to add to our afternoon tea table this Mother's Day at home.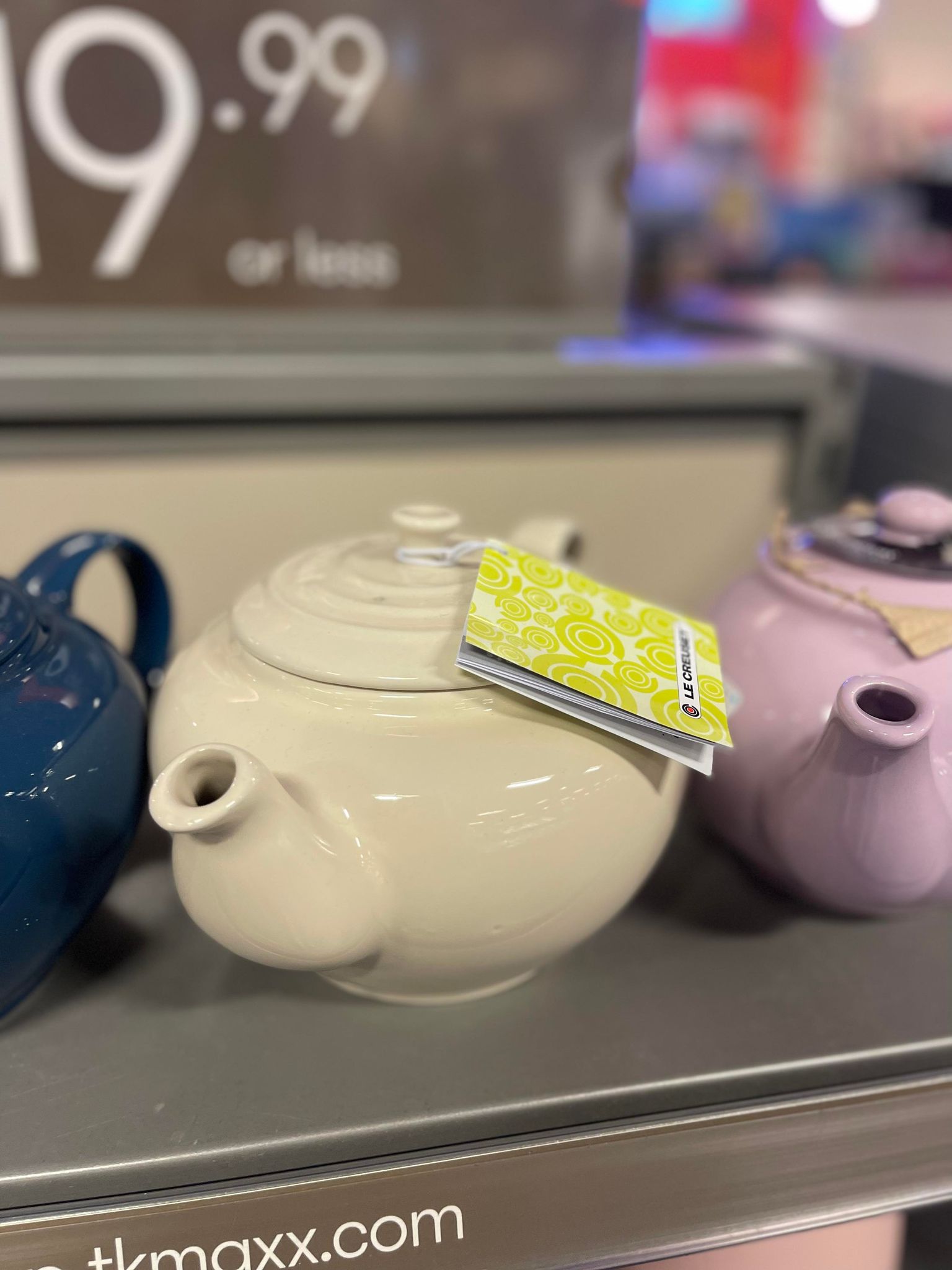 Yankee Candle
Because all mothers, Grandmothers & beyond, LOVE a Yankee Candle. In this instance I was shopping for my mother-In Law whose simple pleasure is burning her wide collection of Yankee Candles daily. You can shop all of their floral favourites with an incredible 30% off!