15 / 09 / 2022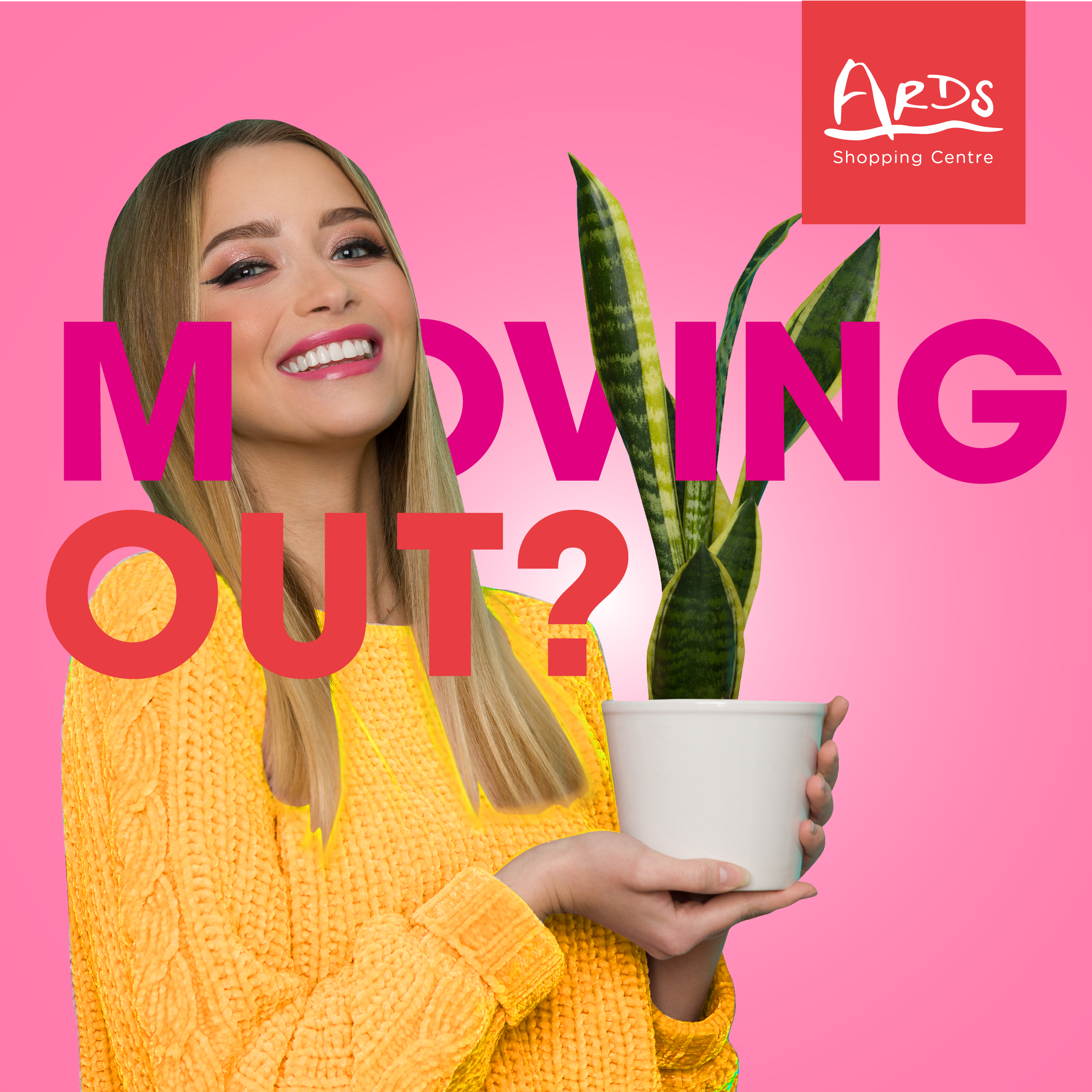 The Student Shop!
The lovely Harleigh called in to check out the latest student essentials at Ards!
Now that Summer is over, it is the perfect time to seek campus essentials at Ards Shopping Centre. Promotions a plenty under one roof you will find everything you need in preparation for your creative dorm space. If you or your loved one is embarking on their new experience why not give gift of choice with a pre-paid gift card to cover all basis from stocking up the kitchen to bedroom and the vital stationary packs. Free parking, WIFI and restaurants a plenty – it's time to organise your family shopping trip!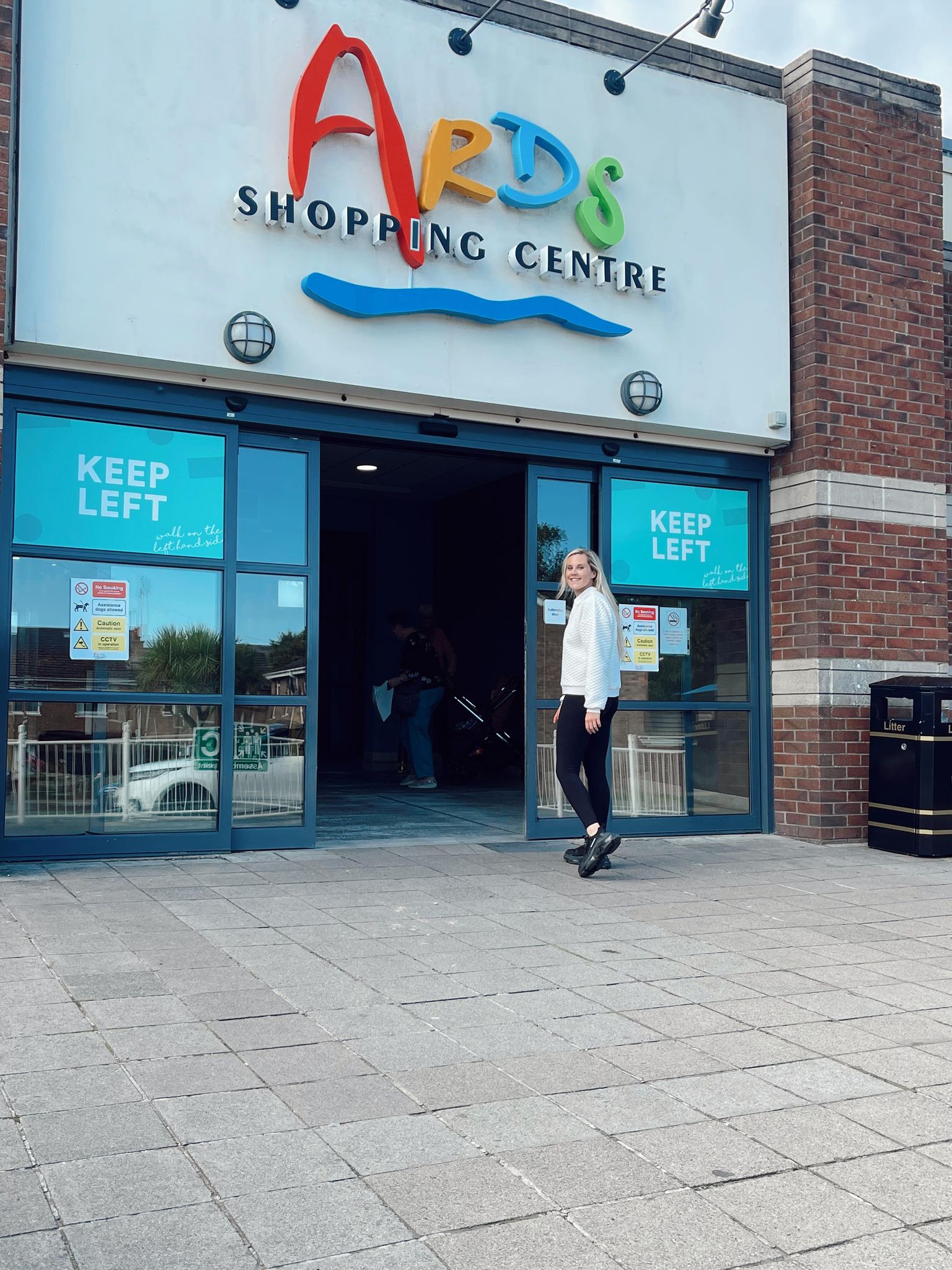 TK Maxx
Pots, pans & homeware essentials are stocked up for all treasure seekers. Hidden gems of slashed retail prices at premium standard you can cook up at storm to impress your new housemates. Designer backpacks, wardrobe staples and cosy slippers will bring a piece of home comfort with you on your travels at a fraction of the price. My favourite find within TK Maxx must be the essential Ralph Lauren Knit, Sheepskin Slippers & the DKNY backpack all at a bargain price.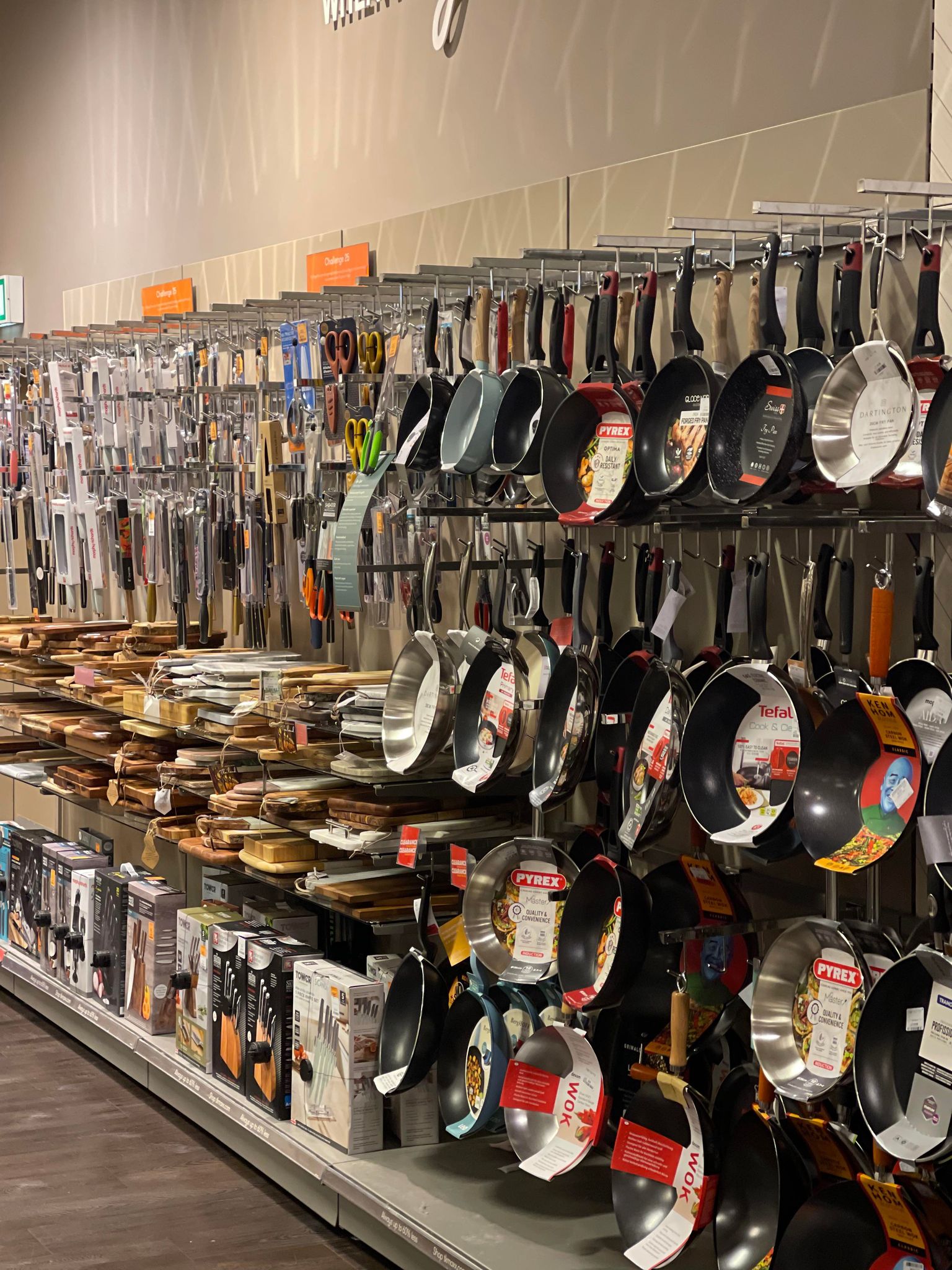 Primark
When it comes to bedding Primark has the ultimate selection for your unique style. From neutrals to occasion pieces and beyond you will find your dream bed set with sheets and pillows to match to perfection. Stocking up on accessories like underwear, socks & pyjamas are a must when visiting instore. The pyjama sets prepacked and ready to be packed in the case for your first evening settling in.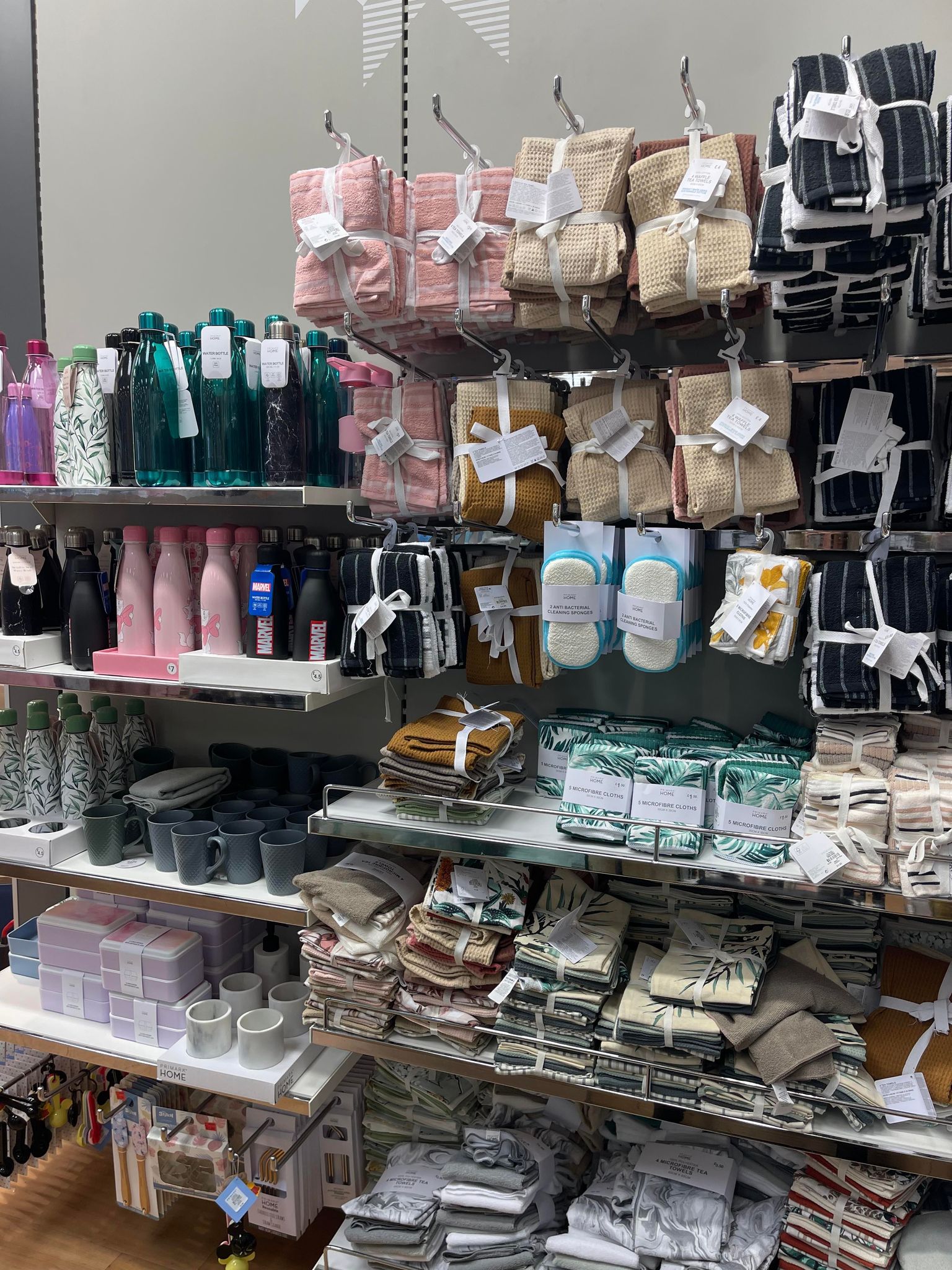 Poundland
The stationary aisle of dreams, Poundland is your go-to destination when packing your lecture kit. After the rise of the "cleaninfluencer" trend, now you have your own new pad, filling up the cleaning cupboard will be effortless with the shelves of colourful branded products. In the land of low prices, I found 1000s of items at £1 or less!


Asda
The University starter sets of kitchen accessories are currently on offer from plate sets to cutlery, it is a one stop shop for everything your new kitchen requires. Greys, pinks, and patterns will be the perfect match to your kitchen décor. Another incredible offer running includes Tupperware, plastic bowls, and plates – key for a moving in celebration or meal prepping ahead for a campus lunch.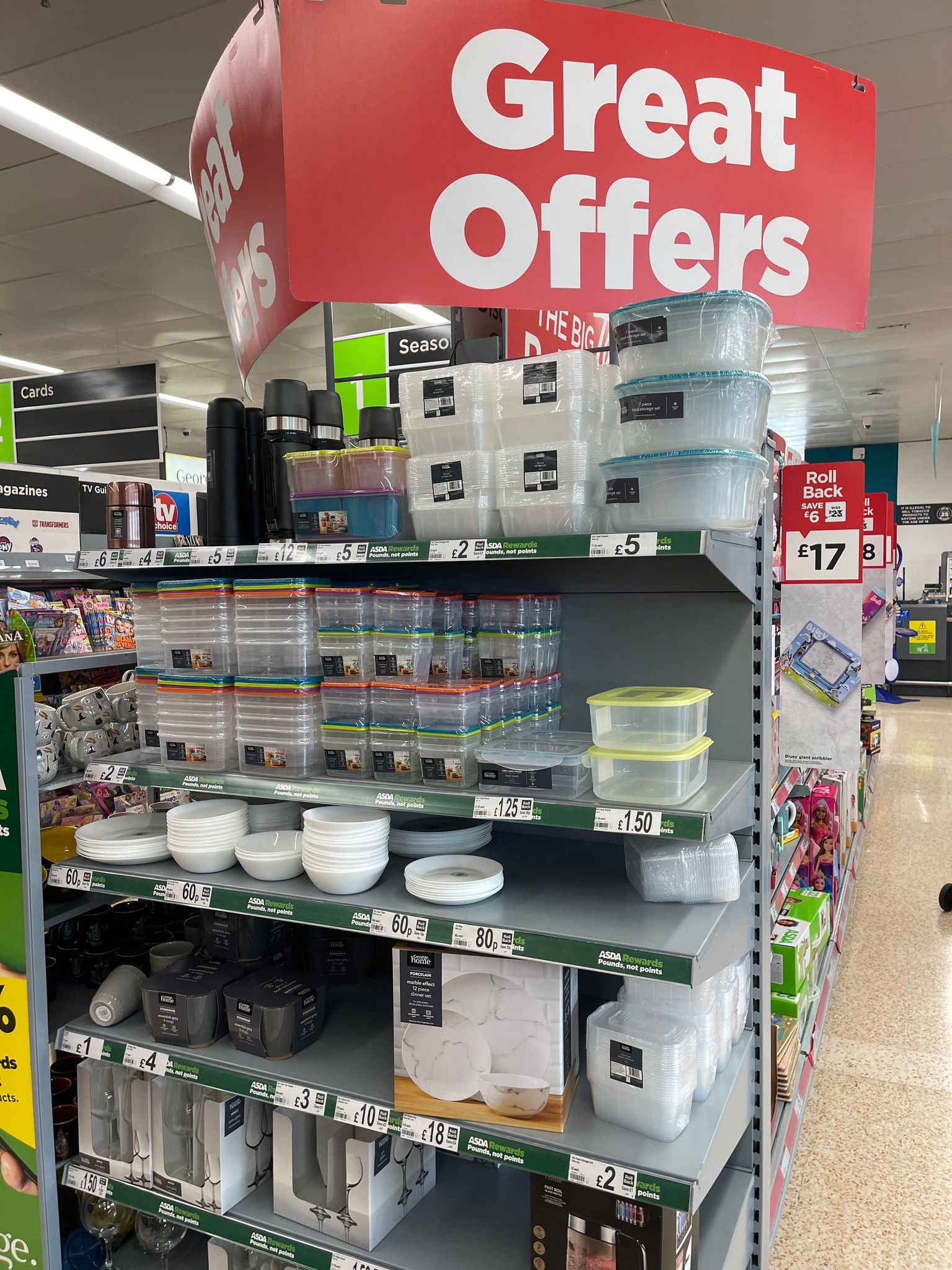 Belleek Living & Yankee Candle
Add a sense of luxury to your dorm or treat your special friend to a set of glasses or iconic candle. With sales running across the stores you will find everything you need as a house warming gift or a little treat to yourself for a whole new adventure.