09 / 02 / 2022

Valentine's Day Top Picks at Ards!
We had the lovely Harleigh Lagdon call in to Ards and share her top Valentine's Day picks!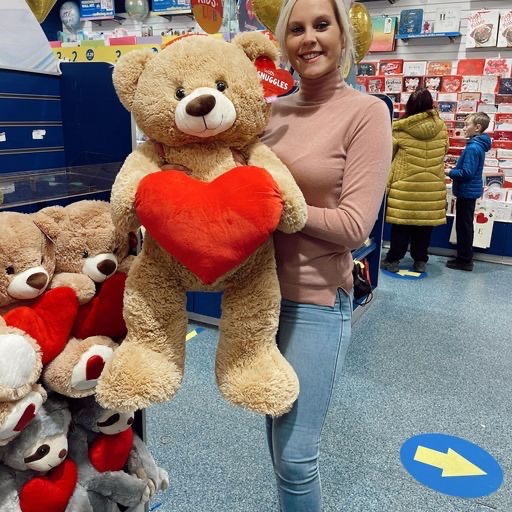 Valentine's Day is here once again, Hooray! Choosing your desired shopping location is the first decision before venturing out to complete your gifting mission. If you are well prepared this year or prefer a last-minute spree, arrange a visit to Ards Shopping Centre, where you can find a wide variety of stores under one roof – yes only one stop required & free parking!
Whether your theme is traditionally cheesy or significantly unique, Ards Shopping Centre has the perfect gifts in store for your special someone. When choosing Valentine's Day gifts chocolates, hearts & flowers are a sentimental way of expressing your love on the special day but why not pull out all the stops this year by showing your other half why you love them.
If you were drawn to their stylish wardrobe, charming scent, or love of coffee, you can capture it perfectly with the right gift.
Browsing along the colourful aisles of Tk Maxx, Primark & The Perfume Shop, to name a few, I have chosen a must have list below that includes all you need this Valentine's Day to make it THE occasion to remember this year. P.s with Starbucks, Costa & Subway your shopping trip will be fueled by the best. Who says Shopping can't double up as selfcare eh!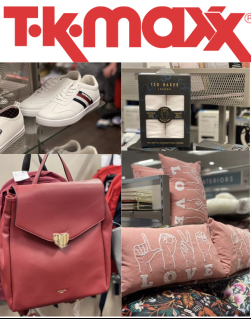 TK Maxx – Fulfil your treasure seeking dreams in TK Maxx, home of all well-known brands in home wear, fashion and accessories. Browsing the shelves of Ard's large TK Maxx store the gifting options are endless. Luxurious clothing for men, women & children your Valentine will be blown away by a gift from designer brands at a high street price.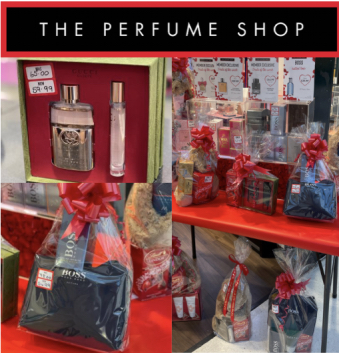 Perfume Shop – Valentines fragrances for a gift they will remember. Not only doesn't the perfume shop stock the most iconic brands of scents they have went all out this year by designing gift bundles with gift sets, teddies & bags, and its gift wrapped! A beautiful gift that can be tailored to your favourite scent. Visit their display table in the Centre to choose your favourite.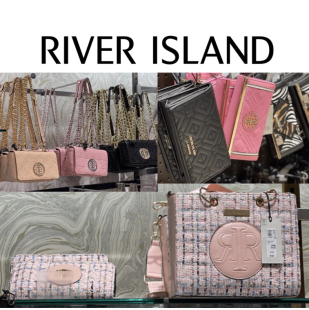 River island – Renowned for their extensive handbag collection River Island has every desired shape, style and sized bag to suit your Valentine's wardrobe – I mean with this many colours to choose from you cannot go wrong! With their collections starting at £22 for purses and handbags, there is a gift to suit all budgets and taste. One of my favourite styles is the quilted fabric tailored with luxurious designs. Pop in store to browse the full collection – it will not disappoint!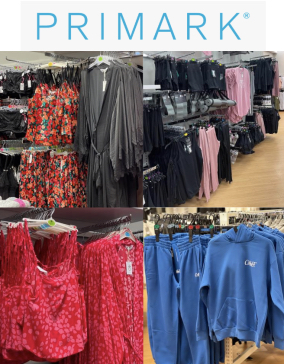 Primark – Everyone's favourite store especially for the widest selection of lingerie! Let's face it, we all love a staple item and in Primark you really cannot go wrong. From the softest pyjama sets to the latest in style clothing, Men's & Women's sections are bursting with gifts this Valentine's Day. My personal favourites are within their new athleisure collections covering all interests from fitness to yoga & of course lounging! Underwear sets starting at £4 in a wide range of styles & colours you will be spoilt for choice!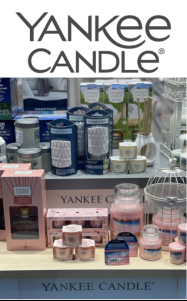 Yankee Candle – The supreme candle makers with the most well-known scents, surprise your special someone with their treasured essence. Stocking all their classic fragrances you will find a candle to match the occasion. This Valentine's Day I would recommend Pink Sands or Wedding Day, the colours and scents match the colour scheme perfectly. The ideal gift to encourage self-care & relaxation.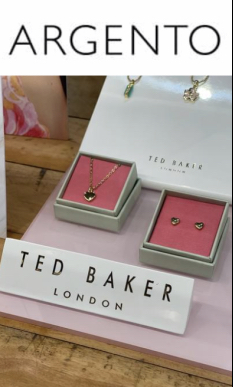 Argento – Give the gift of sparkle this Valentine's Day with Argento's extensive range of jewelry. From Ted Baker to Swarovski the wonderful staff will assist with selecting unique styles to cherish forever.